Reading Time:
2
minutes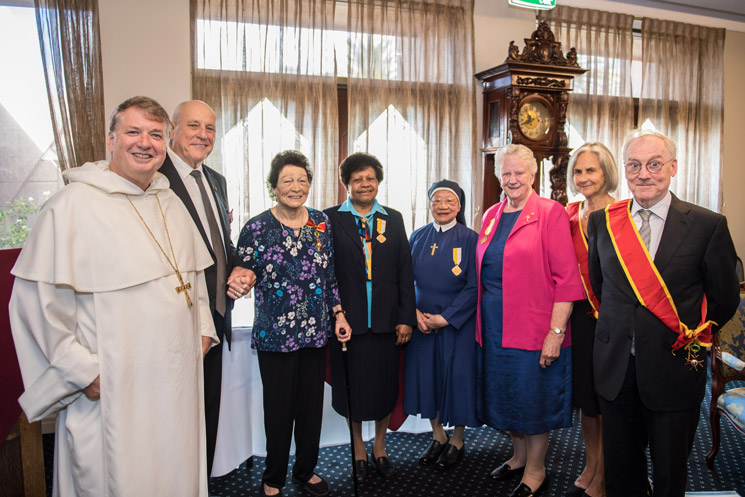 A married couple and a beloved Aboriginal elder were among seven Sydney Catholics presented with papal awards for outstanding service by Archbishop Anthony Fisher OP today.
Dr Bernadette and Terence Tobin QC said they were "honoured" and "touched" to receive the highest of them at the ceremony at Cathedral House.
They have been made a Dame and Knight Grand Cross of St Gregory the Great.
Dr Tobin is the founding director of the Plunkett Centre for Ethics at St Vincent's Hospital. Her award recognises her service in ethics and education.
Mr Tobin's award honours his longstanding commitment to higher education in Australia and the Middle East and his work as president of Aid to the Church in Need, among other works.
"My greatest pleasure in this is that Terry and I are standing here together today," Dr Tobin said.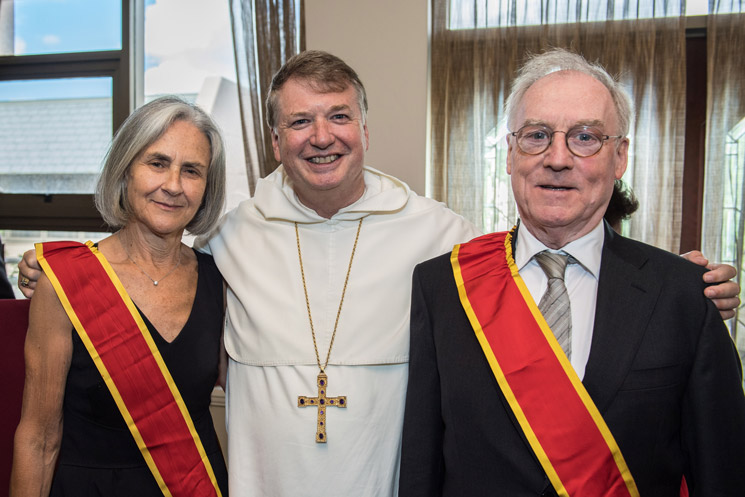 Aboriginal Catholic leader Dr Elsie Heiss was made a Dame Commander of the Order of St Gregory the Great for her efforts in promoting an appreciation of Christian spirituality within an Aboriginal context.
"I see this as a tribute to everyone who has gathered together to bring an awareness of Aboriginal Catholic spirituality to the Catholic Church," she said.
Sisters of Charity Jacinta Fong, Anthea Mary Groves and Sesarina Bau received the Croce Pro Ecclesia et Pontifice for commitment to their religious congregation and to health care at St Vincent's Hospital.
John Munce, chairman of DOOLEYS Lidcombe Catholic Club, was made a Knight of the Order of St Sylvester for his generous support of many of the Church's charitable causes within the archdiocese, parishes and schools in Sydney's west.
Archbishop Fisher said the awards highlighted the "extraordinary gifts" of Sydney's Catholics, adding that while the seven recipients were humble, their examples of commitment to activities which bring God to others will be inspiring to many.