Reading Time:
2
minutes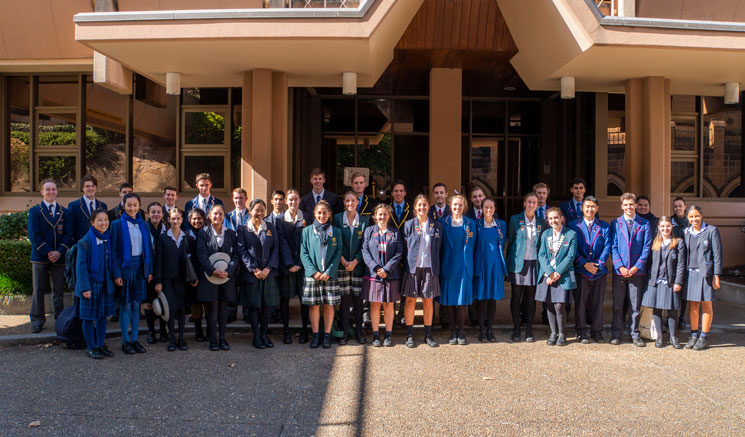 Archbishop Anthony Fisher opened his house today to students from Sydney Catholic Schools for an open and frank discussion with him on a variety of subjects including vocations, same sex marriage, abortion, religious freedom and euthanasia.
The Archbishop wasted no time in taking the opportunity to apologise to any student who felt the Church had failed in addressing many of the issues effecting them as Catholics today.
Archbishop Fisher along with the Most Rev Richard Umbers, Auxiliary Bishop of Sydney, hosted the 38 senior students from 19 schools in the archdiocese's eastern region at Cathedral House to not only share lunch but to have the informal discussion about their faith.
Teachers were exempt to ensure the students could speak openly about some of the issues facing the church not only in Australia but worldwide.
Organised as one of the Year of Youth activities, the information gained at the event will be used when the Archbishop attends the Bishop Synod in Rome in October.
He said it was a rare privilege to host such a large group of tomorrow's leaders in his home.
"It's great to have you in my house and hear your thoughts on how you are feeling," he said.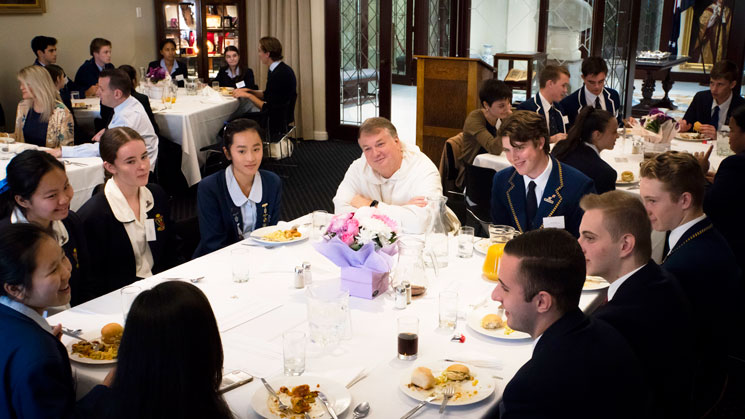 "And if we haven't previously addressed these issues with you than we have failed you and I am terribly sorry.
"I can only apologise to anybody who feels the Church has let them down in educating them on the rationale behind the stance of the Church on topics like gay marriage, abortion and euthanasia.
"Although I will say the Church is not just the school, it is also your family, your parish and your diocese as well, if you aren't getting the answers you desire, go and find them.
"You are all very smart, young people, never settle. If there are gaps, go to another source and fill them.  Google them if you have to which I'm sure you are much better at than me."
The event was the first of three sessions being held by the Archbishop for students of Sydney Catholic Schools.
Marist Brother's Kogarah student Jamie Laskovski said having the opportunity to discuss their faith with the Archbishop as well as students from other Catholic schools was both enlightening and inspiring.
The Year 12 student said it was encouraging to hear the Archbishop tackle the "hard questions" in an open and honest way.
"It really was a fantastic afternoon hearing about how we can live our Catholic faith," he said.
"He was very engaging and really did want to listen to what we had to say. "It was so interesting hearing his views on so many topics that are in the news today.
"It was such a valuable way to spend an afternoon and I can only thank him for the opportunity."