A formal decree approving St Mary of the Cross MacKillop as second patron of Australia has been received by Archbishop Denis Hart, President of the Australian Catholic Bishops Conference (ACBC).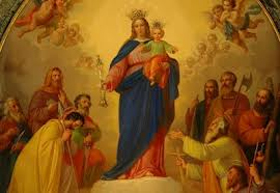 The Pontifical Prefect of the Congregation for Divine Worship and the Discipline of the Sacraments, Cardinal Cañizares Llovera has issued the decree in response to a request from Archbishop Hart and the ACBC.
Although many Catholics and non-Catholics already consider St Mary of the Cross MacKillop a patron of Australia, the formal process was initiated by ACBC as further official recognition of the nation's first saint.
"In many ways, the process of officially naming her as a second patron was simply confirming what Australian Catholics already see, that the example and vision of Mary MacKillop is our modus operandi as a Church, particularly in our service of the poor and marginalised, and our commitment to Catholic education. This confirmation from the Holy See is most welcome", Archbishop Hart said this morning.
Since 1844, when Australians invoked the patronage of the Blessed Virgin Mary under the title of Our Lady Help of Christians, the Holy Mother has been patron of Australia. Her title as Mary Help of Christians came about in the 16th Century when Pope Pius V included it in the Litany of Loreto. In 1815, Pope Pius VII proclaimed May 24 a feast day for Mary Help of Christians after returning to Rome after years in captivity imposed by Napoleon Bonaparte.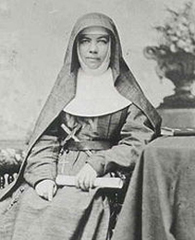 For many years St Francis Xavier and St Therese of Lisieux co-patrons of universal missions, were also patrons of Australia. But the patronage of both was removed when Australia ceased to be a mission country in 1976.
The Sisters of St Joseph of the Sacred Heart, the congregation co-founded by St Mary of the Cross MacKillop with Father Julian Tenison Woods, are delighted at the decree from the Holy See.
"This is another important honour for Australia's first saint," says Sister Anne Derwin, Congregational leader of the Sisters of St Joseph and expressed her pleasure and gratitude at the news.
"We realise since her canonisation in October 2010 many, many Australians have come to admire and appreciate her strong dedication to people in society, especially the most vulnerable, that they have a fair deal, that children receive education and love, and that every person is recognised and valued", she says. "We are all delighted and hope that Mary's values of generosity, inclusion, kindness, commitment and reliance on God's Providence and Goodness, become the hallmarks of our country."