Reading Time:
13
minutes
From last night when the news was first released that the current Bishop of Parramatta, the Most Rev Anthony Fisher had been selected by His Holiness Pope Francis to become the ninth Archbishop of Sydney, an overwhelming number of messages of support, tributes and congratulations to our new Archbishop-elect have been received by the Archdiocese.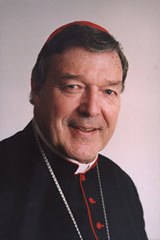 Cardinal George Pell, the former Archbishop of Sydney whom Pope Francis appointed Prefect of the Secretariat for the Economy at the Vatican in February this year sent his wishes and blessings to his successor. In a message from Rome His Eminence said he wished to congratulate Archbishop-elect Anthony on his appointment and promised that the Cardinal's prayers and good wishes would go with him for the important work that lies ahead.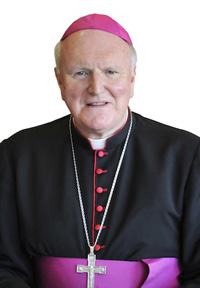 Archbishop Denis Hart, President of the Australian Catholic Bishops Conference: "Speaking on behalf of my brother bishops I congratulate Bishop Anthony on his appointment to Sydney. He will use his many gifts with generosity and faithfulness to serve God and to lead his people in the Sydney Archdiocese and beyond. I assure him of our prayers for his ministry."
Bishop Peter J Elliott, Director of the John Paul II Institute of Marriage and Family and Auxiliary Bishop with the Archdiocese of Melbourne: "The Faculty and students rejoice at the appointment of Bishop Anthony Fisher as Archbishop of Sydney. He was the first Director of the Institute when it opened in 2001. He combines a strong academic background with a pastor's zeal for the Kingdom of Christ. Appointed Bishop by St John Paul II, he exemplifies and combines distinctive charisms of the Popes of our time: John Paul's mission to the youth, Benedict's wisdom and Francis' love of God's people."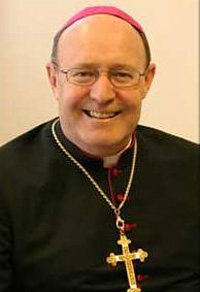 Archbishop of Hobart, the Most Rev Julian Porteous: "The Archbishop-elect and I share a special Episcopal bond having been ordained together at the Archdiocese of Sydney on 3 September 2003, at St Mary's Cathedral, Sydney by Cardinal George Pell. I also served with the Archbishop-elect as an Auxiliary Bishop of Sydney and am both personally and professionally aware of the Archbishop Anthony's many talents, gifts and experience which make him an excellent choice for this very demanding position. While the Archbishop-elect will be greatly missed by the Catholic community in Parramatta, whom he has served with great diligence and leadership, his appointment as Archbishop of Sydney will be greatly welcomed by the Catholic population of Sydney. As Archbishop, on behalf of the Archdiocese of Hobart, I wish the Archbishop-elect God's abundant blessing in his new position and offer him their continued prayers and support.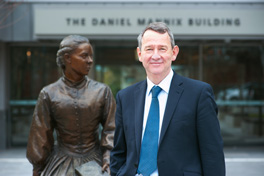 Professor Greg Craven, Vice Chancellor of the Australian Catholic University: "The Archbishop-elect has proven himself to be a man of intellect, prayer, fidelity and pastoral zeal to the people he has ministered to in his time as priest and bishop. He is also an outstanding example of a modern bishop. He is intelligent and a brilliant organiser. He is also wonderfully engaged with youth and has a tremendous capacity to take the Church forward in challenging times. He will be a wise and pastoral shepherd to the people of Sydney and the wider Church community in NSW. The University will continue to pray for our new Archbishop that God's grace may continue to work in him as he assumes his new ministry for the Church of Sydney."
Professor Celia Hammond, Vice Chancellor of the University of Notre Dame Australia: "On behalf of the university I want to congratulate the Archbishop-elect. He has been a great friend, supporter and teacher at Notre Dame since its inception in Sydney. He has been an Adjunct Professor of Bioethics and Moral Theology at Notre Dame since 2007 and a member of the Advisory Board of the School of Philosophy and Technology. Despite his increased responsibilities as Bishop of Parramatta in 2010 he continued to be involved with Notre Dame, regularly giving guest lectures, formation sessions to staff and attending and participating in public discussions and conferences. In 2011 for his service to the Church in Australia as well as worldwide, the University was proud to honour him with the degree of Doctor of Laws Honoris Causa. Archbishop-elect Anthony has a profound intellect and is internationally recognised as a leading Bioethicist. He is an exceptional preacher, teacher and communicator. His commitment to pastoral care and to concern and care for all people is clearly demonstrated through the leadership role he played in the 2008 Sydney World Youth Day and through the Parramatta Diocesan Pastoral Plan which was developed and implemented during his time as Bishop of Parramatta. The Archdiocese of Sydney is blessed to have Archbishop-elect Anthony Fisher as its new Archbishop who is a man who can build on the great legacy left by his predecessor, Cardinal George Pell."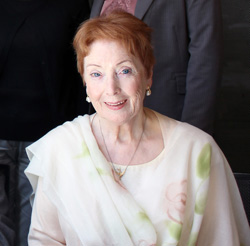 Sister Giovanni Farquer RSJ Executive Director of the Commission for Ecumenical and Interfaith Relations, Archdiocese of Sydney: "I welcome Archbishop-elect Anthony as our new Archbishop. We have known each other over many years and he has a great capacity to learn from others. He is not someone who pretends to know it all. He is also someone who is able to delegate and is consultative, astute and very intelligent. In addition he increasingly grasps the vital importance of interreligious dialogue, particularly in today's world where inter religious dialogue is simply not an option. We have to foster mutual respect and mutual admiration between Christian denominations and even more importantly between different faiths. Not to understand this or take it seriously is not worth thinking about. And this is something Archbishop Anthony recognises. Through the series of talks and discussions between Archbishop Anthony and Rabbi Jeremy Lawrence, Chief Rabbi of the Great Synagogue the pair became great friends. Earlier this year Rabbi Lawrence was appointed Senior Rabbi at the Finchley United Synagogue and now his friend has been appointed Archbishop-elect of Sydney. Both men I believe will continue to work together in their new roles at promoting inter religious dialogue and moving to bring faiths closer together. With conflicts across the world, the laws of the human heart and the human family are being broken. This must be addressed if we are to move forward in social harmony and cohesion."
Father Kevin Saunders, OP Provincial of the Dominican Friars: "The only other Dominican appointed to a diocese in Australia was Robert Williams Spence, Archbishop of Adelaide from 1915 until 1934. We want to assure Archbishop-elect Anthony who is the first Dominican Archbishop of Sydney that our prayers are very much with him and for his new responsibilities.
Bernard Toutounji, Director Catholic Youth Services: "We are overjoyed to welcome Bishop Anthony Fisher back to Sydney but this time as our new Archbishop. We remember his enthusiasm as Coordinator for World Youth Day Sydney in 2008 and the Archdiocese is still building upon the fruits of that event. As the Australian Bishops' Delegate for Youth, Bishop Anthony has continued to give national vision to a growing number of initiatives. We know we are particularly blessed to move from the leadership of Cardinal Pell to that of Archbishop-elect Anthony. We also want to assure Archbishop Anthony of our prayers. When his appointment as the next Archbishop of Sydney was announced, he tweeted asking for our prayers that he may be a good shepherd for the people of Sydney. Each Tuesday night young people across the Archdiocese gather at St Mary's Cathedral to pray for one hour. Now as Archbishop-elect Anthony prepares to take on this new momentous task of service, we invite even more young people to join us at City Silence. We are also looking forward to holding a 'Welcome to Sydney gathering' with Sydney's new Archbishop and our long time good friend."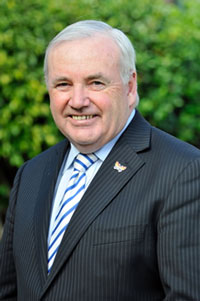 Dr Dan White, Executive Director of Sydney Catholic Schools: "I am absolutely thrilled with the news Archbishop Anthony has been chosen by His Holiness to lead our Sydney Catholic Community at an important time for our Church. Archbishop Anthony is a man of deep faith and personal integrity and for us it is very much a case of welcoming back someone who is already a significant person in the history of our Archdiocese. In addition to being auxiliary bishop from 2003-2010 he was the Chair of the Sydney Archdiocesan Catholic Schools Board and as the current Chair of the NSW Catholic Education Commission, I am acutely aware of how important he believes our schools are in formation of committed faith-filled young Catholic men and women. He is also passionate about maintaining strong connections between parishes, families and schools. I am delighted to know he is returning to us in this pre-eminent role. "
Bernard Boerma, CEO CatholicCare Sydney: "I am delighted to join the Catholic community of Sydney in welcoming the Most Rev Anthony Fisher OP as the new Archbishop of the Catholic Archdiocese of Sydney. During his time as auxiliary bishop here in Sydney from 2003 until 2010, Bishop Anthony was a staunch supporter of CatholicCare's work with families, young people and others in need. CatholicCare Sydney has always benefited from the support of the Archdiocese, which has been grounded in the close relationship we have had with the Archbishop. I look forward to further strengthening these ties with Archbishop Anthony."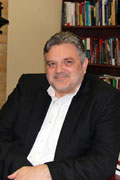 Associate Professor and Dean of Arts and Sciences at the University of Notre Dame, Dr Steven Lovell-Jones: "Bishop Anthony's appointment as Archbishop-elect of the Sydney Archdiocese is wonderful, particularly for Notre Dame and his role in formation and the maintenance of the intellectual traditions of the university. I am personally very happy at the news as well. I witnessed his remarkable capacity for leadership firsthand during World Youth Day in Sydney. Bishop  Anthony combines an amazing intellect with Dominican charism which is a very powerful and beautiful combination. To be so intellectually gifted and at the same time working from a centre of charity and love is a combination that makes him an extraordinary person and will make him, I believe, a great loved Archbishop of Sydney. Having an Archbishop from an Order such as the Dominicans is like going back to the beginning. Sydney's first Archbishop, John Bede Polding was a Benedictine and the city's second Archbishop was also a Benedictine. I am also delighted that all the wonderful initiatives and energy Cardinal Pell put into the Archdiocese will have a ring of continuity. As auxiliary bishop of the Archdiocese from 2003 until 2010, Archbishop Anthony was very much part of that vision and I am sure it will continue. Along with his many gifts, he has great rapport with people of all ages, and in particular young people. It is of great credit to the Holy Father to have selected an Archbishop with such personal graces and over the years, God willing, he will not only have a chance to continue Cardinal Pell's vision but to bring his own stamp and vision to this with his leadership and many gifts.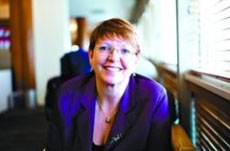 Catholic Health Australia Stewardship Board Chair, Rowena McNally: "The Archbishop-elect has a long history of association with Catholic health services starting with his birth at the Mater Hospital, North Sydney. In addition to his Doctorate of Philosophy in Bioethics and time as a lecturer at ACU and as Founding Director of the John Paul II Institute for Marriage and the Family, he was a member of Pontifical Academy for Life, the body that advises the Church on Bioethics. As a member of the ACBC's Commission on Doctrine and Morals, Archbishop-elect  Anthony was also instrumental in securing approval for the use of the new Catholic Health Australia and Australian Catholic Bishops Conference Advance Care Plan. Catholic Health Australia is committed to developing a culture which affirms life and healing, and a culture which promotes the common good though just and compassionate health, aged, disability and community services. His longstanding interest in Catholic bioethics together with his obvious commitment to ensuring a just and compassionate society means Catholic Health Australia can look forward to strong support for our own going mission that is motivated by the belief that proper respect for human beings entails their dignity as people created and loved by God.
Sister Annette Cunliffe, RSC Congregational Leader of the Sisters of Charity: "I would like to assure Archbishop-elect Anthony of our prayerful support and am grateful that he is a man of prayer and one who understands religious life and the culture of the Sydney Archdiocese. With his intelligence and compassion, I believe he will work collegially with the other bishops who have so generously and wisely led the Archdiocese since Cardinal Pell's departure for Rome, and with the priests and people of Sydney. Sydney needs someone like Archbishop Anthony who is a man of compassion and devoted to those in need who humbly accepts the challenges of leading the Church of Sydney at this time in history."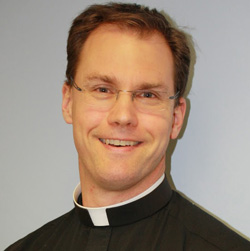 Father Michael De Stoop, Director of Vocations for the Archdiocese of Sydney: "It's such a blessing to have Bishop Anthony Fisher return to shepherd the flock in Sydney. From a 'vocations' point of view, we are particularly grateful for his appointment. He has great insight into vocations ministry on account of the love he has for his own vocation, together with the experience he had as the Director of Vocations when he was the auxiliary bishop of Sydney. Furthermore, in his own vocation, he is an inspiring example to young people of what "life to the full" as a religious and a priest looks like.  We have really seen the fruits of his labour in recent years, as we have had the largest number of men in decades ordained to the Priesthood in Sydney. These were the men whom Bishop Anthony helped when he was the Director of Vocations! We at the Vocation Centre will be praying for Archbishop-elect Anthony Fisher as he strives to be a good shepherd "after the heart of Jesus Christ"!  And we pray that many young men and women will be inspired by his example."
Martin Teulan, National Director Catholic Mission (Australia): "Catholic Mission warmly congratulates Bishop Anthony on his appointment as Archbishop of Sydney. The Archbishop-elect's strong interest in evangelisation, young people and in pastoral planning gives us confidence in a continued focus on the outreaching, missionary Church which Pope Francis is promoting. We look forward to supporting his future work in forming the people of Sydney as missionary disciples and in practical support for the Church throughout the world."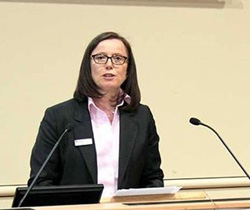 Helen Forde, Acting CEO Caritas Australia: "We look forward to continuing to work with Archbishop-elect Anthony Fisher in his new and exciting role. He has been very successful in promoting active youth engagement in the Church by many ethnic communities. The Caritas Australia family looks forward to working with him in fostering greater tolerance and respect across the diverse Australian community. Growing up in Sydney, Archbishop-elect Anthony experienced firsthand a multicultural and multi-faith community and has worked closely in the Diocese of Parramatta in supporting young people of ethnic backgrounds. This has also been reflected in his global outlook. As a Catholic community we have a responsibility to promote and nurture the wellbeing of the wider and global community. We look forward to doing this together."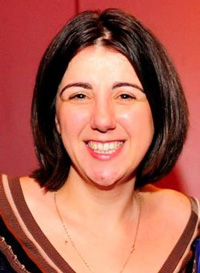 Monica Doumit, Coordinator Catholic Talk: "Our Archbishop-elect Anthony Fisher has a particular gift for clearly articulating the beauty of the Catholic faith and its relationship to the challenges and opportunities we face today in a charitable and compelling manner. His commitment to evangelisation is reflected in his Episcopal motto, "Speaking the Truth in Love". I am certain that his leadership will bear much fruit in the Archdiocese of Sydney and beyond."
State President St Vincent de Paul Society NSW, Ray Reynolds: "The St Vincent de Paul Society NSW congratulates the new Archbishop of Sydney, Anthony Fisher on his appointment. The Society worked closely with Archbishop-elect Anthony on the World Youth Day Celebrations in 2008. It was the Archbishops commitment to social justice that allowed the Society to stage the World Youth 4 Justice concert at Barrangaroo following Pope Benedict's arrival, which was attended by over 180,000 young pilgrims.  As an organisation whose 6,000 members in NSW fight social injustices every day, we welcome the Archbishops appointment."
Chris Meney, Director of the Life Marriage and Family Centre, Archdiocese of Sydney: "Archbishop Anthony is an insightful and pastoral priest and shepherd who has consistently endeavoured to proclaim the Christian vision of how we are called to live in community and of the centrality of Christian family life for a flourishing society. He well understands the many challenges that confront the Church today and his recent words concerning the importance of ensuring that the abuse scandals are never repeated and that those who have been profoundly hurt will be a key priority is very consistent with his approach to injustice. His focus has always been on being "radically inclusive" and respecting the inherent dignity within every person. He will be greatly missed in Parramatta and warmly welcomed here in Sydney."
Father Mark Podesta, Canon Lawyer and Director of the Tribunal of the Catholic Church, Sydney: "The first thing you should know about Archbishop Anthony is that he is truly a man who seeks to bring the heart of Christ to everyone. He is definitely a man motivated to bring the heart of Christ to all people, especially young people. He also brings with him an ability to perfectly relate to all people, from all walks of life and all ages. He is a world leader in bioethics which goes without saying. One of the highlights of my life was working with him in the lead up to, and during World Youth Day Sydney in 2008. As Coordinator of this massive event, his style of leadership very much one of service and those who worked with him found him to be very loving and caring with a passion to lead young people to Christ and I know all young people across Sydney will be very excited to have him as their new Archbishop."
Thomas Waugh, Director of the Catholic Adult Education Centre, Lidcombe: "The appointment of Archbishop-elect Anthony Fisher constitutes a wonderful moment of grace for the Archdiocese of Sydney. Owing to his exceptional abilities, Bishop Anthony has been extensively involved in religious education and catechesis at all levels and continues to hold a number of significant positions in the field of education. We look forward to working with him in the area of adult catechesis in whatever manner or form the Archbishop-elect sees fit. After a lengthy period of waiting with anticipation, we welcome the announcement of his appointment and await his arrival with great enthusiasm and anticipation."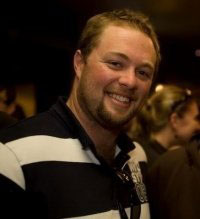 Daniel Hill, Convenor University Chaplaincies for the Archdiocese of Sydney: I am delighted that Pope Francis has appointed Bishop Anthony Fisher as Archbishop of Sydney. The Archbishop-elect has done phenomenal work for the building up of Catholic Youth, particularly with World Youth Day 2008, but also in his day to say role as a shepherd of souls. He is also a graduate of the Universities of Sydney and Oxford and has shown particular interest in the Church's involvement in the academy. I join the staff and students of the University Chaplaincies in congratulating him and offering prayers for his ministry".