Reading Time:
4
minutes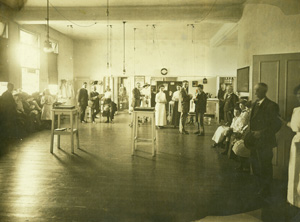 Beloved, selfless and said to radiate Christ by word and example, Sr Mary Glowrey could well become Australia's next saint.
"It is my pleasure to let you know that on Wednesday , 27 March, at the Chrism Mass in the Diocese of Guntur, India, Bishop Gali Bali will declare Dr Sister Mary Glowrey 'A Servant of God,'" the Most Rev Denis Hart, Archbishop of Melbourne and President of the Australian Catholic Bishops Conference announced this morning.
The preliminary phase of the cause of canonisation of the gifted doctor who spent 25 years as a Medical Missionary with the Congregation of the Society of Jesus, Mary and Joseph, a Dutch order of Religious Sisters, commenced in Bangalore, India three years ago. This initial phase involved a careful examination of her work and writings together with her religious life and now progresses to the next phase on the way to beatification and possible sanctification.
In 2008 members of the Catholic Women's League of Victoria and Wagga Wagga, of which Mary Glowrey was the Founding President, began working closely with the Society of Jesus, Mary and Joseph in India preparing for the commencement of the initial steps towards Beatification.
Two years ago, in December 2010 two months after the canonisation of Australia's first saint, St Mary of the Cross MacKillop, Archbishop Hart announced  the preliminary phase of the Cause for Canonisation of Mary Glowrey had commenced in Banglalore, India. Now less than 18 months later the next phase begins.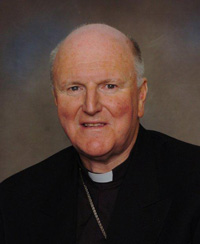 Born on  23 June 1887 in Birregurra, Victoria –  about 135 km west of Melbourne – Mary Glowrey was the third of nine children. Intelligent and eager to learn, she did well at school and by the time she left her outstanding academic accomplishments had earned her a cash scholarship to begin studying for a Bachelor of Arts at the University of Melbourne. However after a great deal of prayer and the encouragement of her father, Mary switched to Medicine, an unusual choice for a woman in those days. By 1910, one year after the death of fellow Victorian and religious, St Mary of the Cross MacKillop, she graduated with a Bachelor of Medicine and Bachelor of Surgery.
The next two years were spent in New Zealand where she did her residency. Returning to Melbourne in 1912, Mary Glowrey built a successful private practice with rooms in Collins Street. During this time she also worked at Victoria's St Vincent's Hospital, where she had gained invaluable clinical experience as a student, as the hospital's "Physician to Outpatients." She would later say: "I can never sufficiently express the gratitude I owe to St Vincent's Hospital."
In addition to St Vincent's Hospital she also worked at Melbourne's Royal Victorian Eye and Ear Hospital.
Mary's religious vocation came in 1915 after attending Mass at St Patrick's Cathedral, when by chance she happened to read a pamphlet about the appalling death rate amongst babies in India, and the urgent need for medical missionaries there. The 28-year-old fell to her knees and knew that God was calling her to a life of medical mission work in India. But with the world in the turmoil of  World War I, she had to wait until the global conflict ended before she would be able to travel to India and begin her mission.
Despite her spiritual humility and natural reticence, the following year Mary was elected founding president of the Catholic Women's League of Victoria and Wagga Wagga in 1916 and led this inspiring group of young Catholic women seeking to change society through prayer as well as action.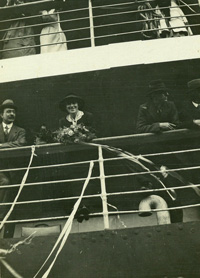 Finally in 1920, the war well over and shipping lanes open once more, 33-year-old Mary sailed for India where she joined the Congregation of the Society of Jesus, Mary and Joseph in Guntur.
The remainder of her life until her death in 1957 was spent ministering to the spiritual and medical needs of the people of India, particularly the poor. Her love of India, its culture and its people led her to explore traditional Indian medicines and to use these as part of her medical arsenal.
Recognising the need to promote the Christian use of medicine, in 1943 in the midst of World War II she founded the Catholic Hospital Association of India (CHAI) and several years later established a Catholic Medical College in India to train health professionals both in medical care as well as in Catholic teachings and the understanding of the inviolability of human life.
Throughout her life she was said to radiate Christ by word and example. According to those who knew her she never attempted anything without first praying to the Holy Spirit, knowing that with the help of the Holy Spirit all things are possible.
For the final two years of her life, she suffered excruciating physical pain which she bore with extraordinary courage and patience.
Mary died in Bangalore on Sunday, 5 May 1957. She was 70 years old.